I speak therefore I am and I enjoy showcasing my skills and art of voiceover in various publications. I love to talk about the colour and nuances of the voiceover world and I advocate the importance of conversation and speaking up or out loud when you need to. If you would like me to contribute to your publication, podcast or event as a panel guest then please do get in touch.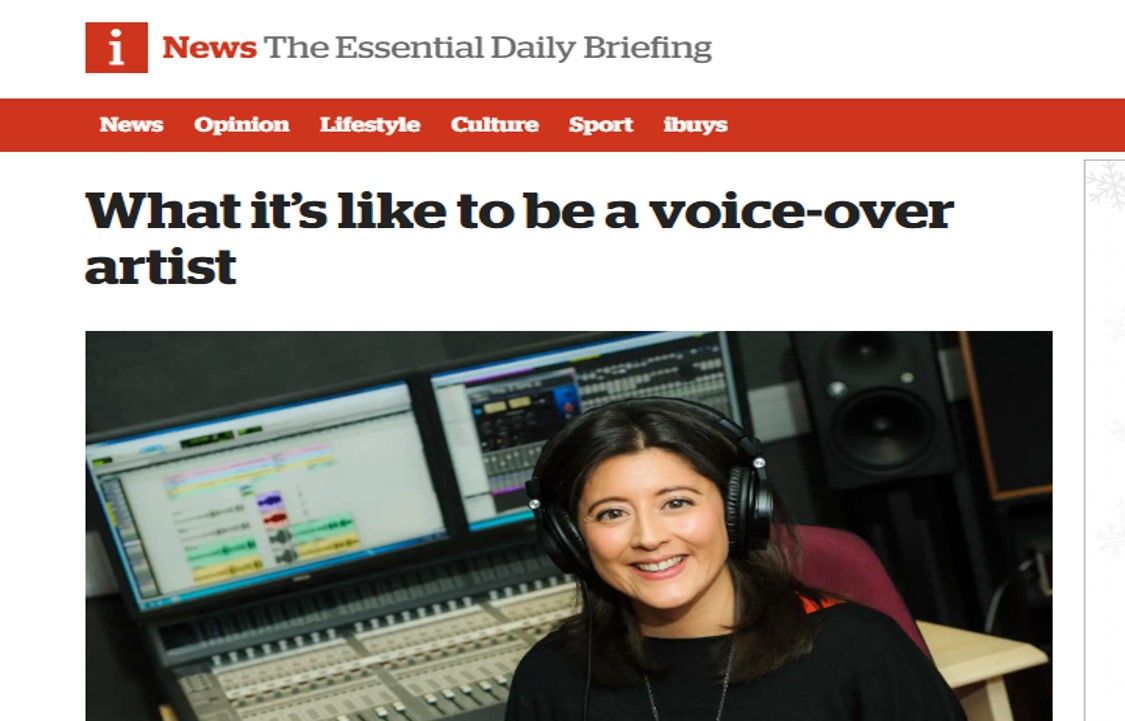 I was featured in the i newspaper and talked about how great being a voiceover artist is. Being able to talk about your passions is very satisfying and I really enjoyed being interviewed by the journalist.
The Business of Being Bilingual
I am very proud about my bilingualism and while conjugating verbs in two or more languages (I also speak French) can be confusing I love the melodies of languages. I was featured in the July 2017 issue of Pathfinder magazine about the Business Benefits of being Bilingual and how important it is as we live in an era of globalisation to be aware of so many languages and cultures. It helps to talk.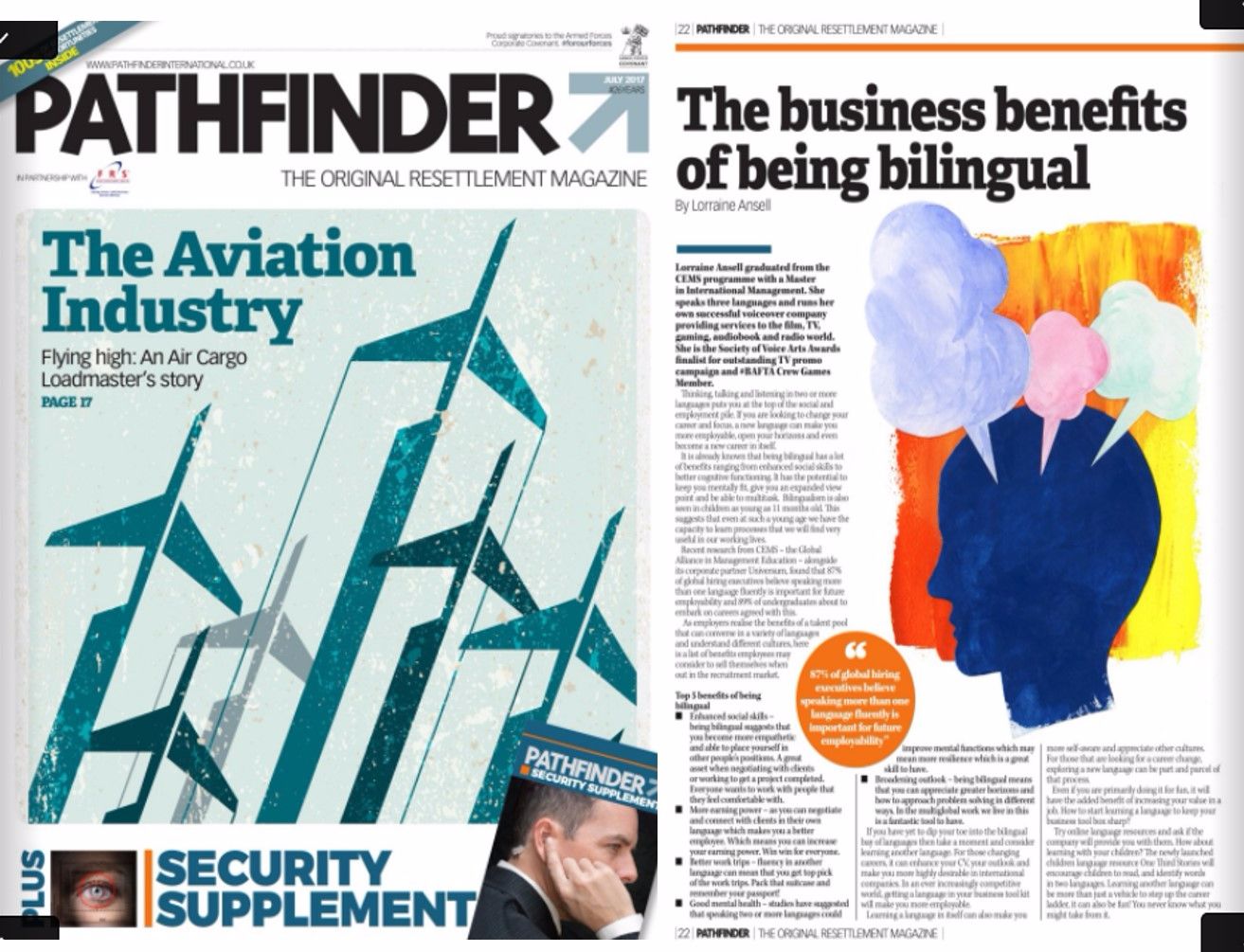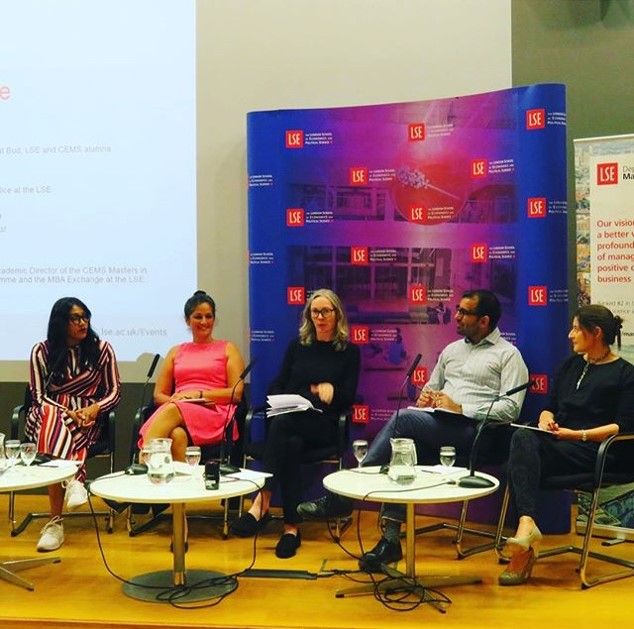 I have often been asked to be a panel member on various talks. To celebrate the 30 years of CEMS, they and the London School of Economics invited me to share my thoughts on mastering the workplace in 2018. For a person who loves to talk it was a wonderful chance to voice my views. From gaming to voice and business and mentoring please get in touch when you need a great panel speaker.