What clothes to wear for a Voiceover job?
Posted on
Like most things in life, each voiceover booth or recording studio is very different. Some are big and plush with several fans, tables, lights and room to manoeuvre in. Others are squashed dark, cramped and hard to even place the script in a good eye line of the microphone and you. Like scripts, booths come in all shapes and sizes but there is always one constant. They all share one need. The avoidance of all extraneous noise. I will write about a more studio specification aspect from a visiting voice point of view but for now this post is covering how you can avoid being the cause of that noise.
Reducing any other noise other than your own voice can be hard. The technicians and mass reduce a lot of noise though I have been in some super plush fancy studios with walls thicker than most game back story bibles and we still have to stop and wait for the tube to shuffle past under our feet. Many many meters under our feet. But what else can cause noise? Clothes!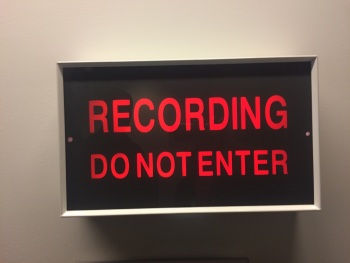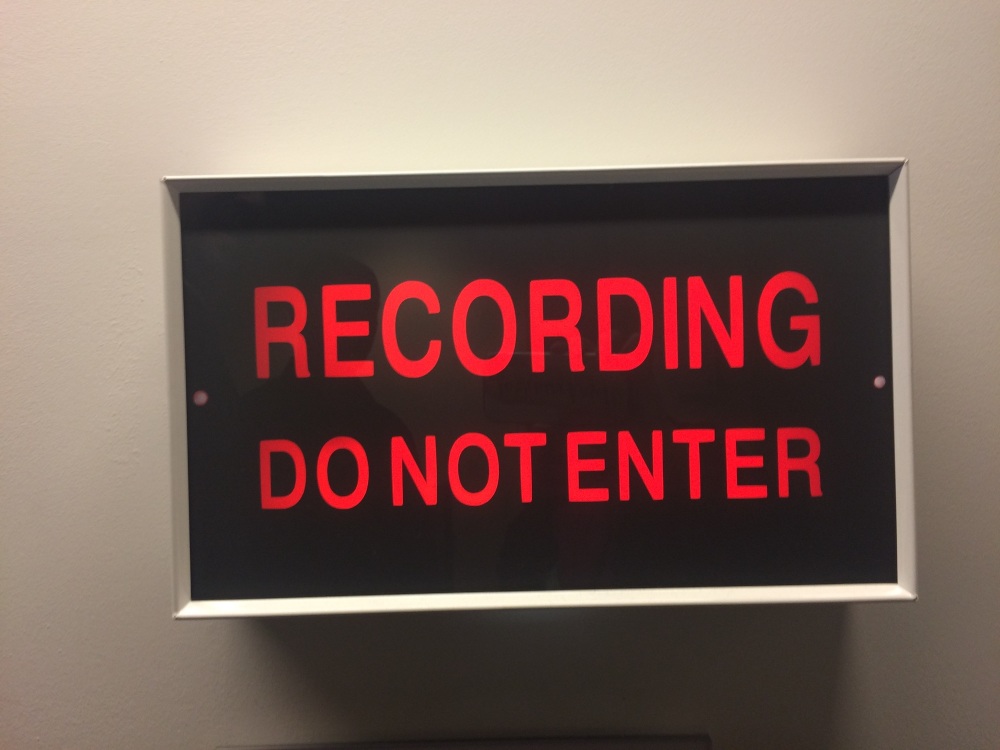 What you wear is highly important in the voice over booth
The recording studio is a workplace and like all workplace cultures there are unwritten rules. So I have written them so you can see what you need to consider when in the booth.
Clothes - yes please wear some unless you are either in a naturist booth (never encountered that) or it is your own time and studio and you are happy to enjoy recording au natural. In extreme hot weather many voice over artists are apt to employ this clothing custom.

What type of clothes - please avoid any clothes that cause squeaks or general noise. That leather jacket you imagine yourself as Tom Cruise in…leave it off or outside. That amazing jumper that ripples with static electricity whenever you reach out for your glass of water? Take that off. That off the shoulder top that has its own grating fabric sound whenever you air your armpits? Take it off. Wait but it might get cold. See point number 4.

Shoes - Well the more the merrier. Or rather, think about your shoes and if they squeak when you walk or move in them. Are you more comfortable in trainers/boots/flip flops etc? Maybe going barefoot is easier for you. Maybe having warm feet helps you to be grounded. Whatever your shoe choice, ensure that you feel good wearing them.

Scarves - I am a big fan of a wrap, shawl or scarf. Many studios can be quite cool to start with and keeping warm especially during long form narration. Then as with layers, scaves can be added or subtracted as and when you need them. I love a silk scarf as it keeps me warm and clever tight wrapping ensures it doesn't brush agains the cans or come loose and drape over me or the micripphone.

Jewllery - Who doesn't love a bit of Pat Butcher bling? But in the booth any dangling accessories are a no no. Even rings can jangle together as you waft your hand conducting your own voice so take note and keep jewellery to a minium. You can always take it off and pop it back on after the session and head into Soho for a well deserved drink.

Hair - hair up or down? I really depends on how you feel and like to work but there is also an important consideration. Where will you put your cans? A high top knot bun is all very well but it could mean you moving your cans head band to work around it. Same with a high or low ponytail. I personally favour a mid pony tail held in place with a scrunch (yes yes the 80s part of me will never die away).
Whatever your look, ensure that you are able to loosen your body and feel the words. As your physicality informs your voice and vice versa then wear what you prefer but take note of how that will work in the recording studio. Wear, work, witter on.